It was about time for Hangouts to receive full Material Design update. Google has just rolled out the biggest update that Hangouts has ever seen. The update not only brings Material Design user interface but also a lot of new options like stickers, video filters and confirmed numbers.
The app really needed a new update because the old user interface started to get boring. Also, the app had a lot of bugs that Google didn't mind to fix until now. Google made Hangouts the default messaging app on its Nexus devices so it would make sense to have a stable and bug free application.
Also Read: Download Google Play Store v5.0.37 APK Full Material Design
Google replace Hangouts with its own Messenger app on Android 5.0 Lollipop. If you are a regular user of the app, then you will be happy to learn that it has been updated and the new version includes a lot of cool features like new Material Design and bug fixes.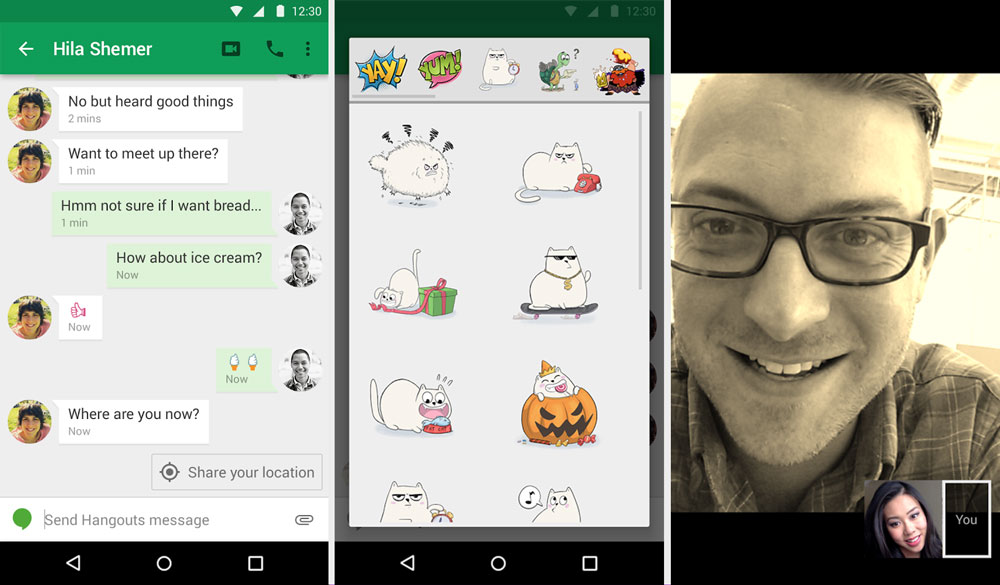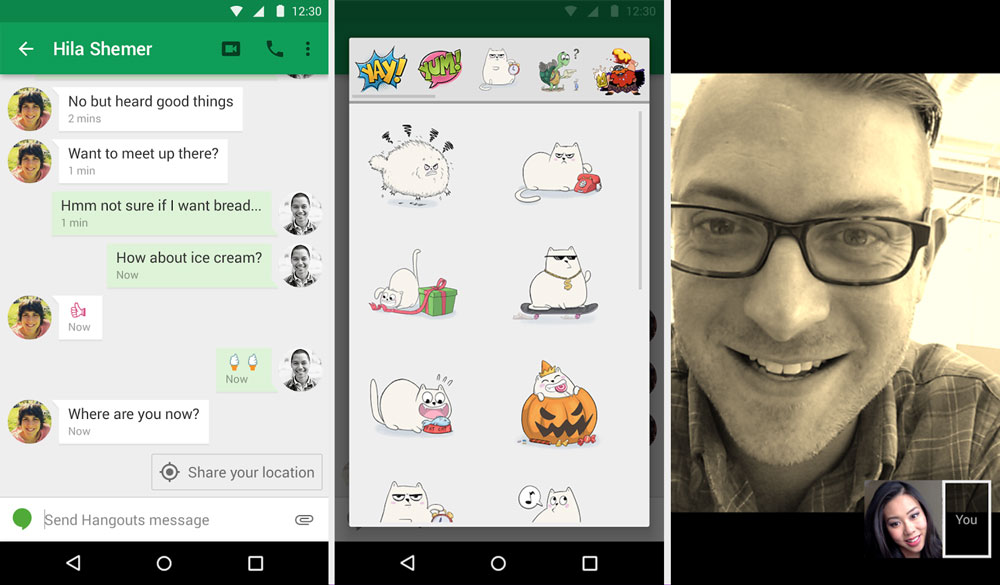 The newest addition to the app are Stickers. They are colorful and you can choose from 16 different packs for free.
The video chat section has also received some love. There are new filters to make the chatting experience better. To activate the filters, simply swipe on the video feed and choose the one you like.
Another useful feature that the new version of the app includes is contextual tool. If you are chatting with your friend and he asks you where you are, the app will give you a link to show your friend your location.
The biggest change is without any doubt the user interface. Hangouts 2.5.8 brings a redesigned user interface which is built following Google's Material Design guidelines. Everything looks simpler and more colorful.
Also Read: Download & Install Google Play Store 5.1.11 APK
Download
You should be able to download the app directly from the Play Store.
But since it takes a long time for Google to release the update worldwide, you can download the APK file instead. Download Hangouts 2.5.8 APK with Material Design.