Android L is the newest operating system by Google announced a few months ago. It is the biggest Android update since Ice Cream Sandwich that brought a totally new interface.
One of the main features of Android L is Material Design. This new design is simpler and cleaner than previous designs of KitKat and Jelly Bean. The Material Design can be noticed everywhere, starting with system apps, home screen, notification drawer and recent apps menu.
Also Read: How To Extract APKs From Installed Apps on Android
Developers are working to update their apps to the new design. Many apps have already been updated to Material including system ones. A few weeks ago, Google released Play Store 4.9.13 which brought Material Design to the Android market.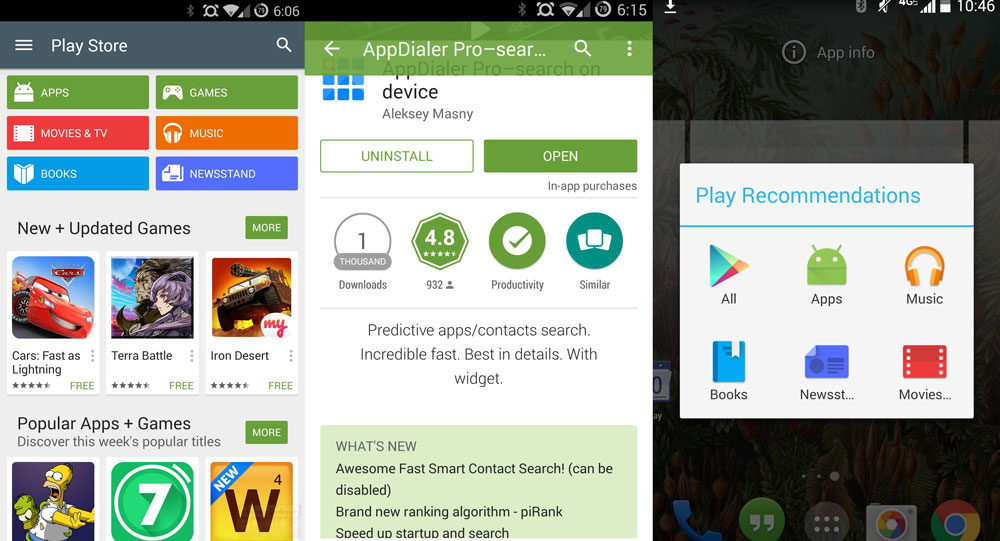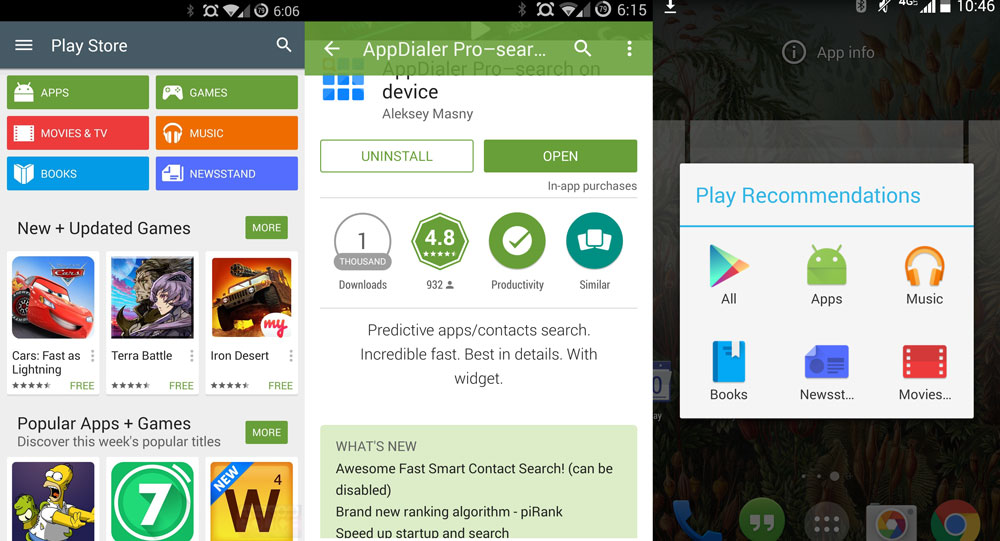 The changes were very noticeable, especially when an app section was opened but not all areas had the new design. Now, Google announced Play Store v5.0 which is completely based on Material.
Information about the new update:
File name: com.android.vending-5.0.37-80300031-minAPI9.apk
Version: 5.0.37 (Android 2.3+)
MD5: ceaace26c57dcc94a06a4e130d8ab9f5.
Download Google Play Store v5.0.37 APK
Once you install it, you will immediately notice the new app icon. It resembles the old Play Store look while keeping the Material Design. Here are all the icons of Google Play Store during its evolution. One interesting thing is that the store was simply called Android market back then.


A cool little detail inside the app is the Menu icon. When you tap on it, a cool animation will go on and the three lines will turn into an arrow. The opposite thing will happen when you close the Menu section. The arrow will turn into three lines.
Also Read: How To Download and Install Full Android L Theme
What's New section is now at the top instead the bottom. This change was made because it wasn't easy to access it and the user had to scroll down and find the What's New section below the Description.