You can download the new Google Phone app with dark mode enabled. Google has finally realized that dark mode is the way to go with Android apps. Phones switched from dark backgrounds to bright white ones ever since the release of Lollipop around four years ago. If you didn't like the new bright theme, you had no other choice. That was the only option. The color switch wasn't very welcomed because the white color was not the best option when surfing at night, and it drained the battery a lot more.
Now, four years later, Google has finally accepted that dark themes are the way to go. They added a dark theme to the YouTube app a few months ago, and now they are adding the same theme to all other Google apps.
The latest app to receive the highly anticipated dark theme is the Google Phone app. A few weeks ago we received the first version of the app with the new theme, but you needed root to enable it. Now, v25 of the app changes everything. You can install it on your phone even if you don't have root.
How To Install Google Phone app with Dark Theme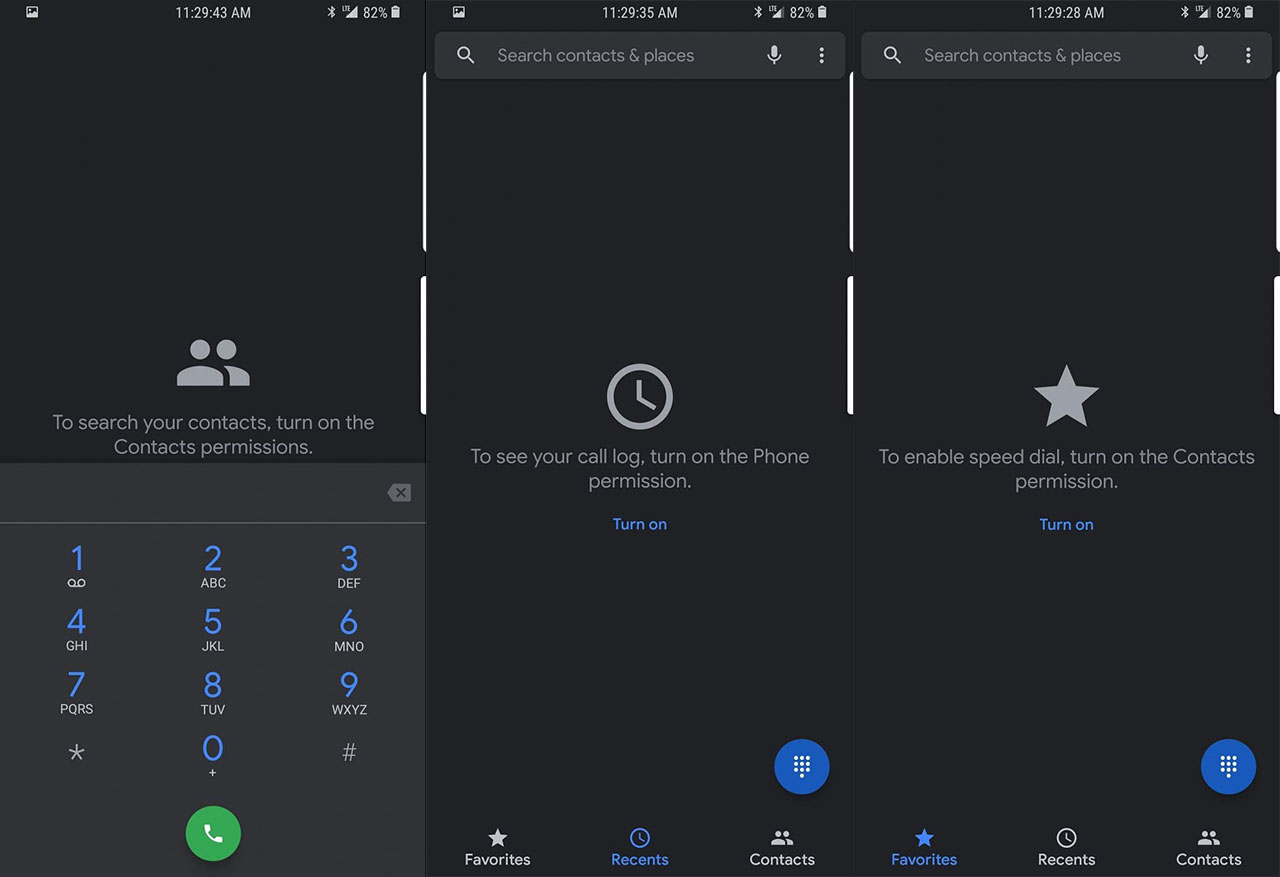 Google Phone v25 APK does not require root. You can install the app as you would install any other application. Since this is not the official version, it will not install on top of your current Google App.
Download
Google Phone with dark theme APK | Download
Download the APK file (Google_phone_25.0.218361296_beta_Dark_theme.apk) and move it over to your phone's internal storage.
Go to your phone's settings and enable Unknown Settings. This will let you install APK files such as this one.
Go to the download folder on your phone and find the APK file. Tap on it and select install. Wait for the app to be installed.
Now, you need to grant the app permissions and make it the default calling app.
Uninstall the other Google Phone app if you have it installed.
That is it. You can install it on your phone with no root! The official app update will be released in the near future by Google, but this version is good enough already.