Google News and Weather is one of the most popular app for Android devices. It tells you the latest news all over the world. Personalized view of headline stories and local news and weather are inside the app.
You can stay updated with the latest and most important news all around the world without having to go to multiple news sites to get the information. Also, there is the weather center that shows a detailed information about the weather for the current and upcoming days.
Also Read: How To Check How Much Mobile Data Is Used on iOS 8
Until now, Google News and Weather app was available only for Android devices but Google just created an iOS version and published it on iTunes for all iOS users.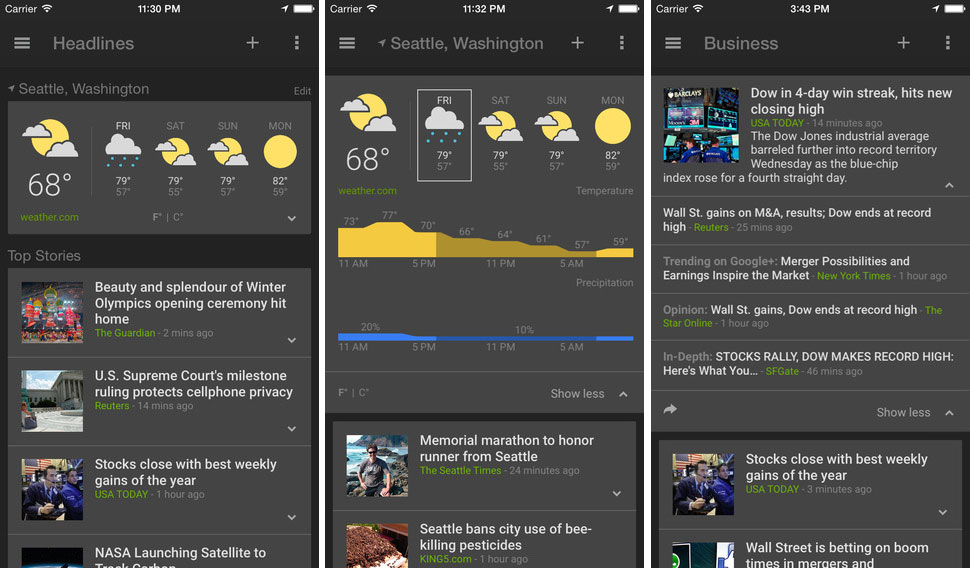 The app requires at least iOS 7 or later and supports iPhone, iPod and iPad. The current version is optimized for the iPhone 5, 6, and 6 Plus but more devices will get added soon.
The app gets news and coverage from over 65,000 publications and supports up to 60 countries for local news and editions. There are special new personalized new sections that you can choose.
Also Read: How To Completely Delete Photos iOS 8 Recently Deleted
It has simple swipe-access to most important and popular categories like Sports, Weather, Technology and Top Stories. Also, tapping on the weather section will give you a detailed hourly information. One thing that the iOS version is missing from Android one is the app widget but that is expected since iOS doesn't support widgets on the home screen.
Download Google News and Weather for iOS