If you have a Samsung Galaxy device with the Exynos 7870 chipset, then you can download the ported Galaxy S20 ROM based on the One UI 2.1 firmware. Samsung announced the One UI 2.1 update, which is the latest version of the firmware, a few months ago. It is an improvement to the already great One UI 2.0. The new firmware comes with an improved camera app and additional camera modes, improved gallery experience, new keyboard features for improved typing experience, Quick Share, Music Share, and additional stability improvements.
As expected, Samsung has released the One UI 2.1 firmware update to all recent flagship devices. Surprisingly, Samsung also released the update to the Galaxy J6, which sits at the mid-range phone segment. The Galaxy J6 comes with the Exynos 7870 chipset, the same chipset as some other Samsung phones like A3 (2017), J7 and J5. Even though these devices have the same chipset, they have not received the new OneUI 2.1 update.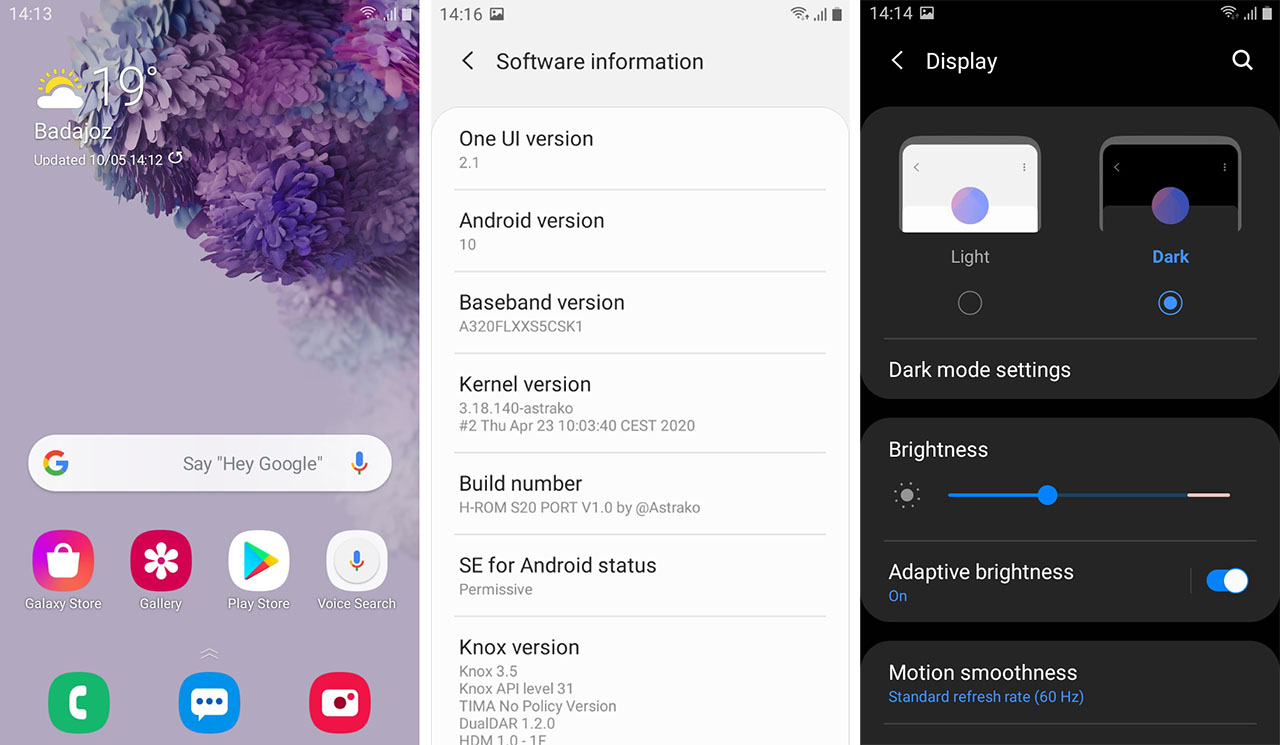 Thankfully, recognized developer Astrako has taken the Galaxy S20 ROM and has ported it to a number of Galaxy devices that have the Exynos 7870 chipset. It includes the One UI 2.1 firmware and a number of Galaxy S20 features. The ROM, also called as H-ROM, is compatible with the following phones: Galaxy A3 (2017), J7, J7 Prime, J7 (2017), J7 Core, J6 and J5. Check out the tutorial below to learn how to download and install the Galaxy S20 ported ROM on your Exynos 7870 device.
Download Galaxy S20 ROM on Exynos 7870 devices
The ROM is fully deodexed. It contains the overclocked H-Kernel. It is deknoxed, debloated and most of Samsung's security features are removed. The ROM is stable enough to be used as a daily driver, but please read the bug list before deciding to install it on your phone.
H-ROM Download Section
| Device | Model Number | Download Link |
| --- | --- | --- |
| Samsung Galaxy J7 (2017) | J730X | Download |
| Samsung Galaxy J7 | J710X | Download |
| Samsung Galaxy J7 Prime | G610X | Download |
| Samsung Galaxy J7 Core | J701X | Download |
| Samsung Galaxy J6 | J600X | Download |
| Samsung Galaxy J5 | J530X | Download |
| Samsung Galaxy A3 (2017) | A320X | Download |
Note: Vendor partition is required in order to flash the ROM on your device.
Warning: The process of flashing ROMs is trivial for many people. While there are no problems if you correctly follow the procedure, you might break your phone if you do something wrong. Please proceed at your own risk. We shall not be held responsible for any issues that might happen to your phone.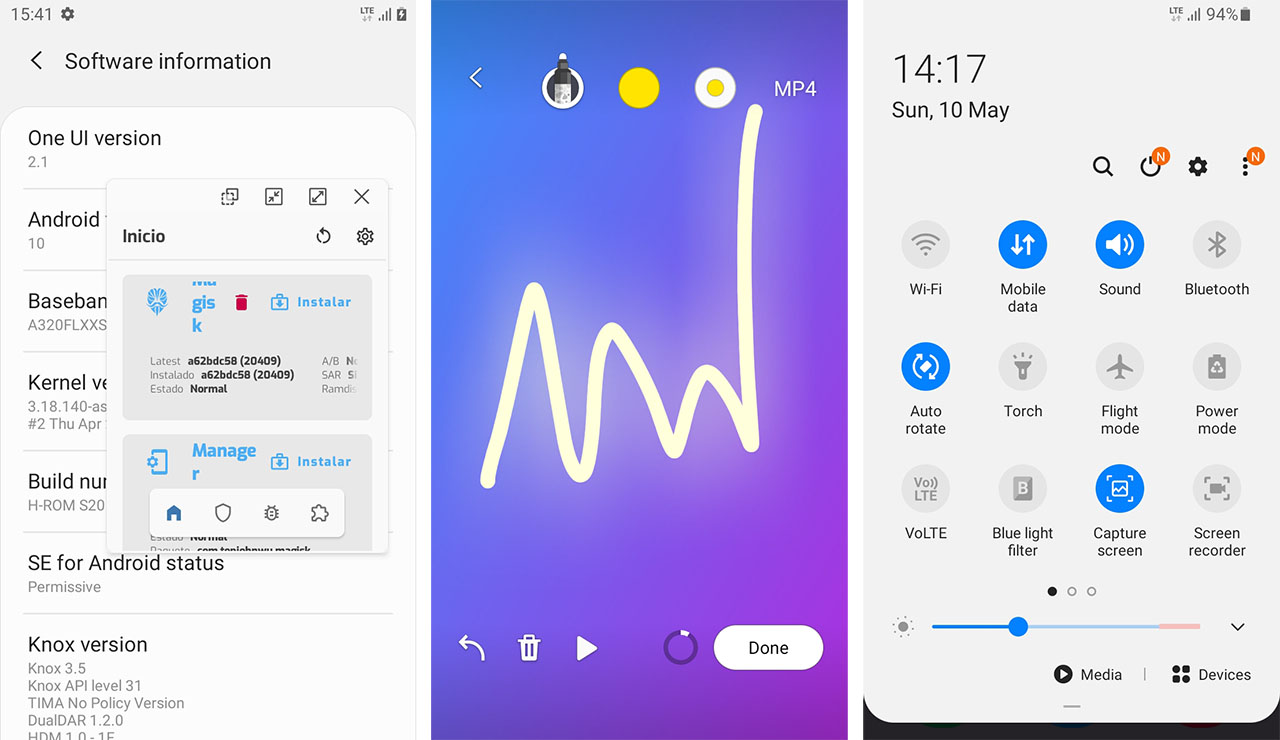 How To Install One UI 2.1 H-ROM
Step 1: Download the ROM file and transfer it to the SD card of your phone.
Step 2: Turn your phone off and go into recovery mode. To do so, press and hold the volume up and power buttons at the same time.
Step 3: While in recovery mode, wipe data and perform a factory reset. Additionally, wipe vendor and dalvik cache.
Step 4: Go to Install and select the downloaded file to flash it.
Step 5: Wait for the new ROM to be installed on your phone.
Restart your phone and wait for the ROM to boot up. Once the phone is up and running, go to settings and change the resolution to Full HD and then back to HD.