Download Samsung Galaxy Note 4 home screen and lock screen wallpapers. The latest Samsung phablet has just recently been announced and it is the best device ever. It features all the goodies that we expected like the beautiful Quad HD Super AMOLED display, 2.7 GHz Snapdragon processor, steel frame and improved battery life.
The Galaxy Note 4 is going to be officially released at the end of October. If you can't wait to test all the software features of the device, you can do so without even having to buy one. The system dump of the Galaxy Note 4 will get released very soon and you will enjoy all the applications, features and new Multi Window on your other Samsung devices like the Note 3 and Galaxy S5.
But until the system dump of the Galaxy Note 4 comes out, you can enjoy official home screen and lock screen wallpapers. We previously got a wallpaper before the official release of the device but we didn't know if it was a home screen or lock screen wallpaper.
Also Read: How To Take A Screenshot On The Samsung Galaxy Note 4
Turns out it was the home screen wallpaper. However, now you can also download lock screen wallpaper of the Galaxy Note 4 in full quality. The picture is mainly blue and it looks like a drawing, something expected from a Note device.
Here is the first wallpaper
And here is the second one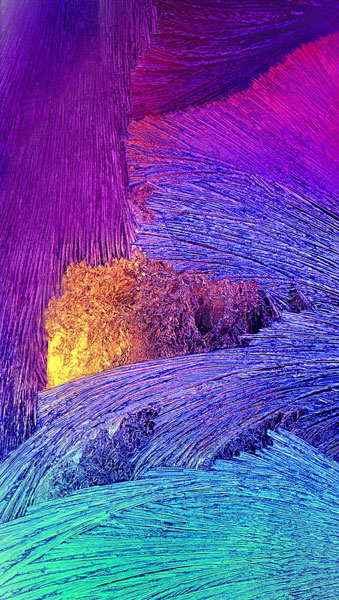 For some reason, the wallpaper is very long. Usually it should be short and wide to accommodate the extra panels of Touchwiz skin.
Also Read: Download All Beautiful Galaxy Alpha Background Wallpapers
Set it as background picture
1. Download home screen and lock screen wallpapers.
2. Go to Home Screen.
3. Swipe in and select Wallpapers
4. Find the picture and click Set.
5. Now you have installed the official Samsung Galaxy Note 4 wallpaper.