The Galaxy Note 3 has 2 quite useful features which you can download and install on your Galaxy S4: Scrapbook and Action Memo.
Scrapbook allows you to immediately save images, content and data in your phone. How does it work? To activate it, open Air Command and press the Scrapbook button. Then, whatever you want to save you just draw a little circle and everything inside that circle will be saved as a screenshot. Be it an image, a part of a website or a video.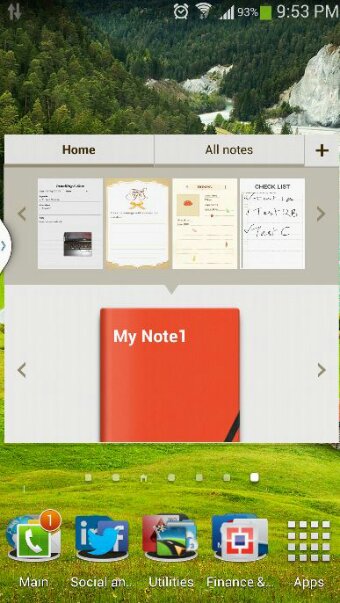 The second feature is called Action Memo. If you liked S Memo on your S3 S4, Note 2 and Note 3, you will definitely enjoy Action Memo even more. This option is meant for quick notes and even serves to quickly open different applications like the dialer, maps, browser and the contacts page.
How does it work? Again, open Air Command and select Action Memo. A small memo will appear and whatever you write on it your phone will recognize it. For example, if you write an email address it will automatically open your email service and save that adress. If you write a phone number the dialer will open with the save number.
As you can see, these 2 features can be  very useful sometimes. Even though Samsung has put those two only on the Galaxy Note 3, you can download and install them on your Galaxy S4 as well.
Download Action Memo & Scrapbook for Galaxy S4 GT-I9500 & GT-I9505 here