Groups is the latest application from the most popular social network, Facebook. Facebook users are talking too often in groups and the newly released Groups app will be very useful. This app aims to make our lives easier.
People use groups more often than you think. Facebook says that the Groups feature is buried deep down in the app and it doesn't get the attention that it deserves. For this reason, Facebook has released the dedicated app which you can use only to talk with your groups.
Also Read: Install Facebook Chat Re-Enabler To Use Messages Without Messenger
You don't have to scroll down your chat to find your group. With the new app you have all your active groups listed there. Yes, Groups will still continue to live inside the main Facebook app, but the dedicated app offers a new slick design with more features.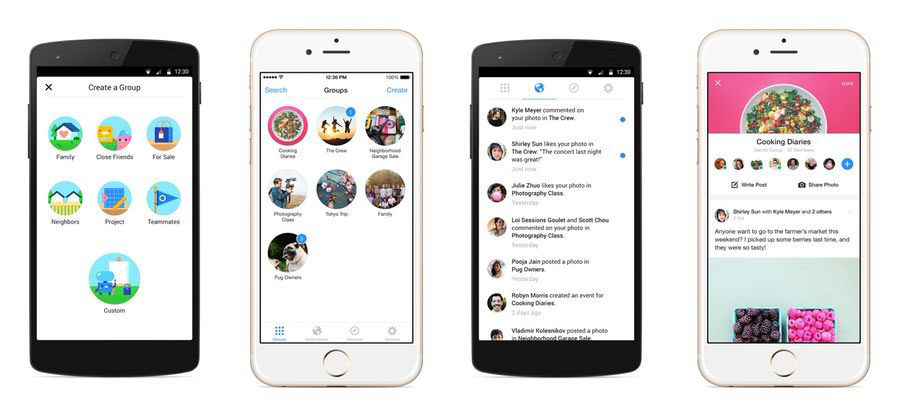 One thing to note is that Facebook Groups app is not mandatory. So, if you don't want the app, you don't have to download it. You can still use Groups inside the main app.
You can create a group for anything, share information, post photos, links and most importantly, stay in touch with your friends.
You can discover and join new groups that you like, post updates and schedules with your team and even collaborate on school projects.
Also Read: How To Make Android Facebook Browser Faster (Ultimate Solution)
Facebook Groups is available on both biggest mobile platforms. Download Facebook Groups app APK for Android and iOS.