Androidify is a cool little app created and published by Google on the Play Store that allows you to create Droid figures. The Android logo has always been a green robotic guy with the famous gap between the head and the body.
Androidify allows you to create you own Android character. You can customize it as much as you want. You can change the clothes, change the size of the character by making it taller or shorter, fatter or thinner, change the hairstyle, eye color and much more.
Also Read: Experience Galaxy Note 4 Features With Experience App
These features have been available for a long time now. The app has never been updated since its original release until now. The version of Androidifiy has always been v1.0 until today's update which changed it to v2.0.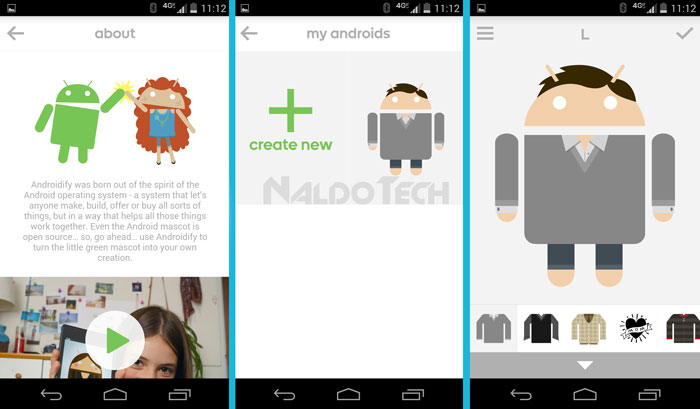 This update brings a lot of new funny stuff that will make the app funnier and cooler. The app now has moves. You can choose from different moves and the character that you have created will start to laugh, dance, cheer and many other funny moves.
You can now share your characters as GIFs. There are more clothes and accessories on the store that you can choose from. The UI is new and improved. One of the mos interesting features is the ability to share your character on Androidify.com and if you are lucky, Google will pick up your Droid and will put it on an Android TV commercial.
The application is available in English, Japanese, Korean, German and French. The update has yet to appear on the Play Store but you can already grab the APK file.
Also Read: Download Galaxy S5 Themed Android L Keyboard App
Downloads
Download link: com.google.android.apps.androidify-2.0-24-minAPI14.apk.
Version: 2.0 (24) (Android 4.0+).