Samsung has updated Good Luck for 2021 and now it supports Android 11 with One UI 3.0 skin on top. This is the fifth big update after being originally released in 2016. Good Lock 2021 comes with a number of new modules that aim to take your phone's customization to the next level. Some of the new modules for Good Lock, as officially announced by Samsung, are Pentastic, Wonderland, Keys Cafe, Home Up, and Galaxy Tablet.
If this is your first time using Good Lock, here is a quick explanation. Good Lock 2021 is a customization app for Samsung phones and is based on modules or add-ons. The app has no functionality by itself, but it controls the add-ons that consumers can install. Add-ons are the real stars of the show because they allow you to fully customize your phone. You can completely redesign the lock screen, home screen, recent apps menu, notification panel, and much more.
Before you download the app, let's take a look at some of the new modules and their functionality.
Samsung Good Lock 2021 Add-ons (Modules)
Samsung has created a plethora of modules over the year, and there are some new ones that have just been released, just in time for Good Lock 2021.
Pentastic Add-on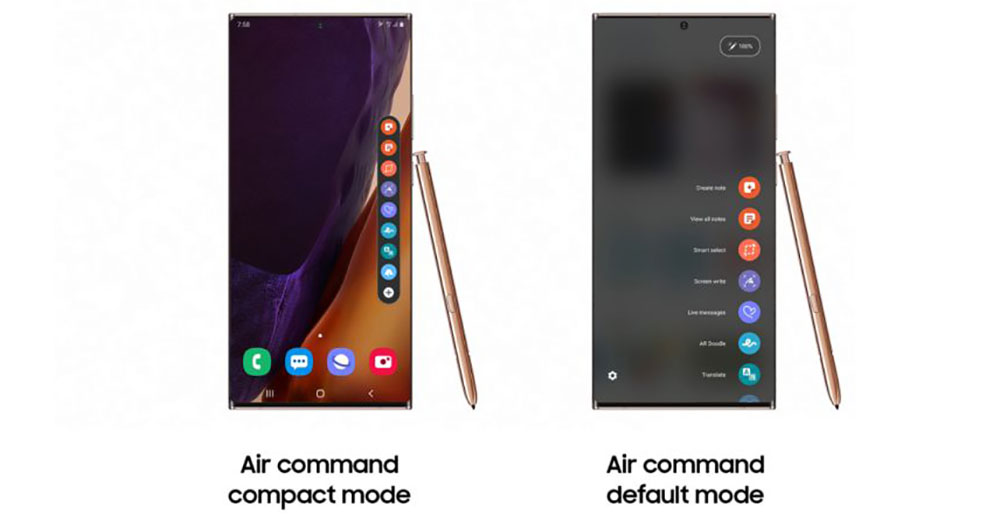 Pentastic is a new add-on designed for Galaxy Note users. This module customizes the way the S Pen works and behaves.  It offers new themes and sound options for Air Command and Hover pointer. Additionally, you can set custom S Pen shortcuts. You can choose an app to quickly launch it by holding the S Pen button.
Pentastic is available on all Galaxy Note devices and tables with One UI 2.1 or above, and can be downloaded as an APK file.
Wonderland Add-on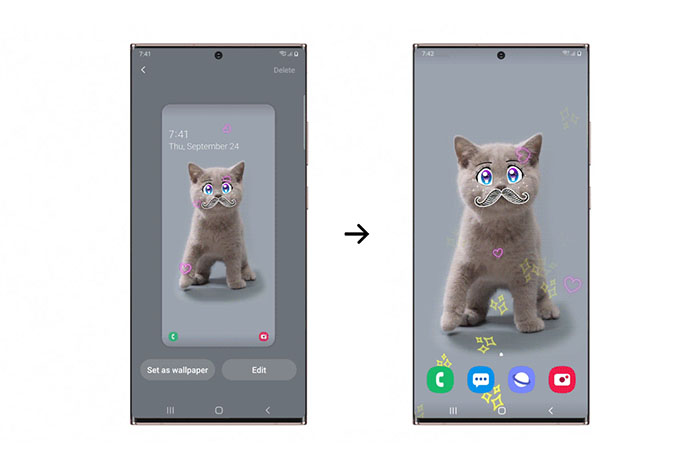 Wonderland is another interesting add-on. Instead of customizing a particular piece of the user interface, Wonderland creates striking live wallpapers. Wonderland allows you to create your own 3D wallpapers. You can choose from different presets, motion effects and particle effects. 3D live wallpaper will certainly improve your home screen and lock screen experience.
Wonderland add-on is already available online and can be downloaded as an APK file.
Keys Cafe Add-on 
Keys Cafe is another add-on that aims to improve the keyboard, which is undoubtedly the most used functionalities on any modern smartphone. It aims to improve the typing experience by making it more comfortable to type.
This module can change the height and the width of the keyboard, and can also reposition key layouts, for a more comfortable typing experience. Additionally, you can customize the Samsung keyboard by using different themes and dynamic effects. A neat little feature of Keys Cafe is the scores and ranking system. This system will give consumers their own score based on the number of typos made.
Home Up add-on
Samsung has given users the ability to completely customize the One UI Home app. This includes the home screen and app drawer of the phone. Home Up allows a number of functionalities, such as background blur and new folder styles.
Galaxy Tablet
The Multistar app has been updated to bring a new functionality called Galaxy Tablet, which introduces wireless keyboard sharing capabilities. The brand new feature allows users to connect their smartphones to any Book Cover keyboards and painlessly switch between them.
Download Samsung Good Lock 2021 APK and new modules
Now that you have a rough idea of what Good Lock is all about and also what the new modules do, you can now go ahead and download them on your phone. Below you will find download links to Good Lock 2021 APK and to all new modules. Additionally, we have included download links to old modules too, in case you have missed some of them.
Download Good Lock 2021 APK
You can download Good Lock 2021 directly from the Galaxy Store. Open your phone, launch Galaxy Store and search for Good Lock. The app will be listed there. If you do not see the app, it means it is not available on your region. If this is the case, you can download the APK file and manually install it on your phone.
Download Good Lock 2021 Add-ons APK
These are some of the most popular Good Lock 2021 add-ons. Below you will find all the download links.
How To Use Good Lock 2021 on Unsupported Countries
Good Lock works only in some specific countries, such as the United States, Singapore, Canada, Australia, and Korea. If you live in another country, the Good Lock app will be blank and it will show you the following error: "There was a network or a server error. Try again later. – The mapper function returned a null value". As a result, there is a workaround to this.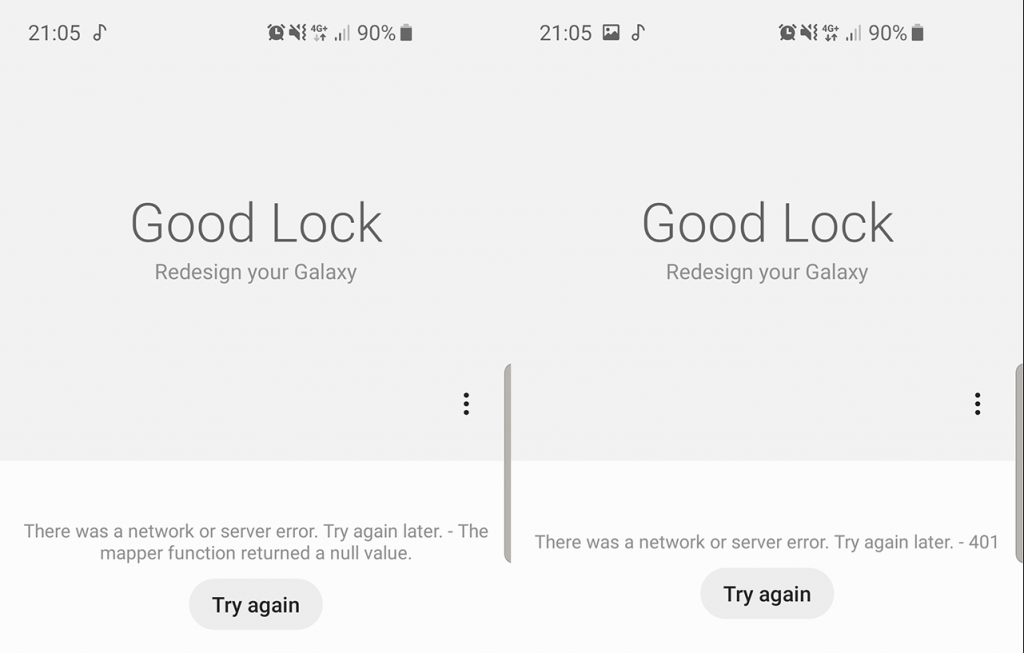 Download and install the add-on that you want.
Download Nova launcher from the Play Store.
Long press on the home screen and tap on Widgets.
Tap on Nova Launcher and select Activities.
A menu with all installed apps will show up. Select the app that you just installed.
A shortcut will appear on the home screen.
Tap on the shortcut.
This will open the settings panel of the add-on. From here you can enable the app and change the options. This way, you can use Good Lock even in unsupported countries. Good Lock can be used on the Galaxy S20, S10, S9, S8, Note 20, Note 10, Note 9, Note 8 and more. Enjoy!