Walkman is a music app created by Sony and it is available for all Xperia devices. Walkman music app has quite some useful features which make the music better and clearer. It supports surround sound. dynamic normalizer, music control and all that good stuff which makes the listening experience better.
The good news is that even though it is available only for the Xperia Z2, you can also download and install it on other Android devices thanks to the developers who spent their time porting the app. Xperia Z2 Walkman app has been tested on many devices, worth mentioning the Galaxy S2, Galaxy S3, Galaxy S4, Nexus 5, LG G2, Galaxy Note 3, Nexus 7 and more.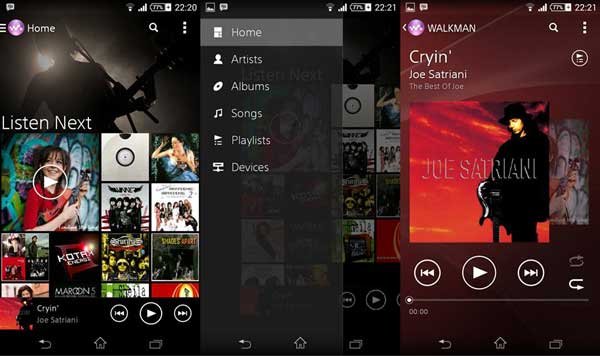 Here is a list of the Sony Xperia Z2 Walkman app features and goodies:
– New and fresh UI
– Clear audio equalizer and SoundEnhancement (clear bass and clear stereo)
– Clear audio+
– Visualizer
– Album art
– Adjust background color following album art
– Surround Sound VPT
– Dynamic normalizer
– Music control on notification
– Qualcomm bass boost
– xLoud
Prerequisites
a) Rooted Android smart phone
b) Custom Recovery installed like CWM and TWRP
c) Deodexed Rom is recommended
d) You need to be on Android Jelly Bean 4.2.2 and higher or KitKat.
Download Walkman app ported from Xperia Z2 here. As usual, to install the app, go to Recovery Mode, wipe cache, flash the zip file and reboot your phone.