It is incredible to see how fast the CyanogenMod 12 ROM is being adapted from various Android devices. The CyanogenMod team released the ROM for only 31 devices initially but later on more devices were added. Unfortunately, old devices released in 2012 didn't receive official CM12 builds.
But developers have made sure that this is not a problem anymore. Many developers have developed unofficial builds of CyanogenMod 12 which are as stable as official variants released by the company. If you haven't installed CM12 yet, check out this section here and download the ROM for your phone.
Also Read: Download & Install Official CyanogenMod 12 Boot Animation
Now that you are running on the latest version of Android, we have a simple trick for you. The guide below will learn you how to change the CyanogenMod 12 lock screen wallpaper.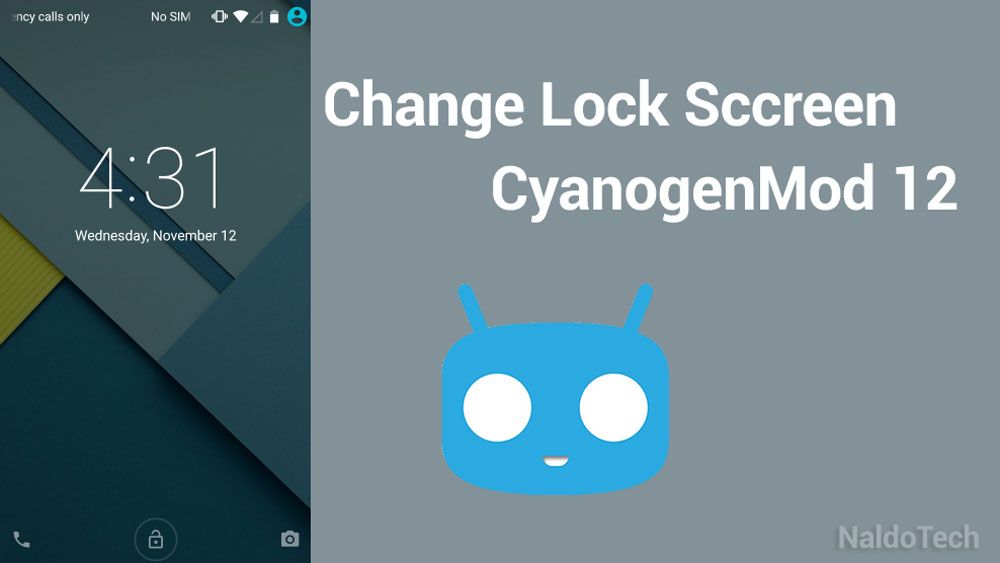 Even though stock Android is one of the best skins available, it has a feature that for some is very annoying. It does not have a separated settings menu for the wallpaper set on the phone. So you cannot choose what wallpaper to set on the lock screen and what wallpaper to set on the home screen.
Instead, they are both linked. The wallpaper that you set on the home screen will be used on the lock screen too and there is no way to disable this. There are no default settings implemented on the phone to unlink those two and choose separated wallpapers.
That is why we have gone to the "root" method. If there's something that cannot be done normally, we turn our eyes to the biggest feature of Android – root. With root, everything can be achieved even if it is normally impossible.
With root, you can even change the lock screen wallpaper on your phone running on CyanogenMod 12 nightly, official or unofficial. It doesn't matter. All it matters is that the ROM must have CyanogenMod's theme engine implemented. Also, it doesn't matter even it is stock CM12 or any other ROM based on CyanogenMod 12 like Temasek, Resurrection Remix or Euphoria. For as long they have the theme engine, they are good to go.
Before we begin, we have to thank "TheXGX", a forum member who discovered this guide. Without him, this guide wouldn't be possible.
Changing lock screen wallpaper on CyanogenMod 12 ROMs
You need a file explorer with special permissions like ES File Manager or Root Explorer.
Using the file manager, go to /data/system/users/0 and find a file called "keyguard_wallpaper".
Rename the file to something else like "keyguard_wallpaperOLD".
Now, navigate to the folder where your desired wallpaper is and rename it "keyguard_wallpaper".
Move the file to /data/system/users/0 and set the correct permissions.
Reboot your phone, lock the screen and enjoy the new lock screen wallpaper.