So, you have just wiped your Samsung Galaxy S7 or Galaxy S7 edge and now you are staring at the phone's screen which is asking you to log in with the former Google Account. You might have forgotten the password, or if you bought a used phone and formatted it to delete all data from the previous owner, you are in some bad luck.
Since Android 5.1.1 Lollipop and 6.0 Marshmallow, Samsung has introduced a feature called Factory Reset Protection, a feature which is available on the Samsung Galaxy S7 and Galaxy S7 edge. When you go to recovery mode, you have the ability to perform a factory reset. This deletes all data and applications from the phone. But if you expect to reboot the phone and have it brand new, you are wrong. During the setup process, the phone will ask you to input your Google Account. However, there is a catch. The phone wants the Google Account that was used before the phone was reset.
"This device was reset. To continue, sign in with a Google Account that was previously synced on this device."
This is a security precaution from Samsung to prevent thieves from using stolen devices. With the proper Google Account and password, the Galaxy S7 is just an expensive brick. If for some reason you have formatted your phone and you've forgotten the password, there is a workaround to FRP. You can actually bypass the factory reset protection feature on the Galaxy S7 and S7 edge.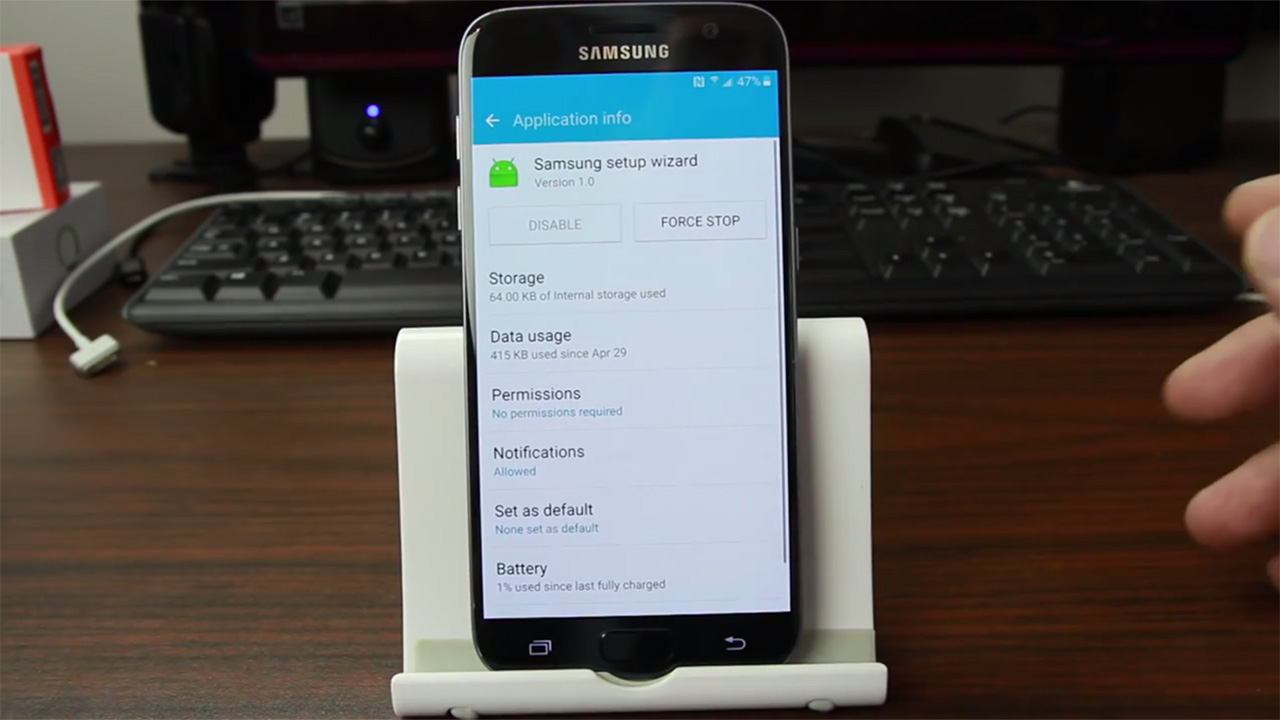 How To Bypass Factory Reset Protection On Galaxy S7 And S7 edge
When you reset the phone and restart it, the phone will show the set-up screen. Click on next until you reach the Wi-Fi login screen. There, connect to a wireless network which you can easily turn off (WiFi hotspot or turn off the router). Connect to the WiFi network and click next. The phone will then say 'Checking Connection'. Wait for the phone to show 'Software Update'. Once this screen shows up, quickly turn the WiFi network off.
Click on next until you go to Google Services. There, tap on the 'Google Terms of Service policy' and select some text and tap on share. Then press and hold 'Samsung Setup Wizard'. From there you can launch Google Chrome, where you can install Samsung Apps and add a new Google Account so you won't be needing the old Google Account. For a full detailed guide on how to bypass this security feature, check out the video from RootJunky.