If you have bricked your Samsung Galaxy M12 (SM-M127F) and it is stuck in a boot loop, you have come to the right place. Follow this article to learn how to unbrick your phone. When a phone is bricked, it usually cannot get past the Samsung boot animation logo. This is called a boot loop, which means the phone cannot load the OS firmware. Most of the time users fail to follow online tutorials properly, and as a result, end up installing incompatible software, which bricks the phone, in this case, the Galaxy M12.
If for some reason your Samsung Galaxy M12 is also stuck in a boot loop and it refuses to boot up past the Samsung logo, it means that is soft bricked. There are many reasons for this.
Why your Galaxy M12 is bricked
Flashing the wrong firmware: Each firmware available online is created and designed for a specific phone model. The problem with Samsung is that it creates multiple variants of the same phone. For example, a phone in one country has Samsung's own Exynos chipset, while the same phone version might have the Snapdragon chipset in another country. As a result, it is always recommended to carefully check the model number of the firmware before flashing anything. If you flash a firmware designed for another phone model, your phone will get stuck in a boot loop.
Flashing the wrong custom ROM and kernel: The same thing applies to other files that you might flash on your phone. If you download and flash a wrong custom ROM, kernel, or any other files that are not designed for your phone, they will brick your phone.
Failing to wipe data & cache: Some tutorials and procedures requires the user to wipe data and perform a factory reset. For example, installing a new ROM that has a different Android version to the one your phone currently has, requires a full data factory reset. If you fail to wipe data, the phone will fail to boot up.
How to unbrick a bricked Samsung Galaxy M12 
Based on the cause of the boot loop on your Galaxy M12, there are different solutions that you have to try. For example, if you flashed the wrong firmware or ROM then you have to install a new stock firmware. If you have installed the correct ROM but the phone is still stuck in a boot loop, then you should wipe data and perform a factory reset. In other cases, all you have to do is to turn off the phone and boot it up again.
1. Force shutdown
Most of the time, this simple solution will fix the issue. For one reason or another, it is possible for the phone to get stuck during boot and fail to load Android. You can fix this by forcing the phone to turn off. Press and hold the Volume Down + Power buttons at the same time. Keep them pressed until the screen goes black. Then press and hold the Power button until the phone boots up.
2. Wipe data and hard reset
If the phone doesn't get past the boot animation logo even after forcing it to turn off, it means there is a problem with the software. One solution to the Galaxy M12 boot loop is to wipe data and perform a full factory reset. This is a highly successful trick that solves the issue most of the time.
Normally, you can reset the phone from the settings menu. However, since the phone doesn't boot and we don't have access to the settings panel. In this case, you need to perform a factory reset from recovery mode. Recovery is a software piece that comes on all Android phones. It is used exactly for emergency cases like this.
3. Flash stock firmware on your Galaxy M12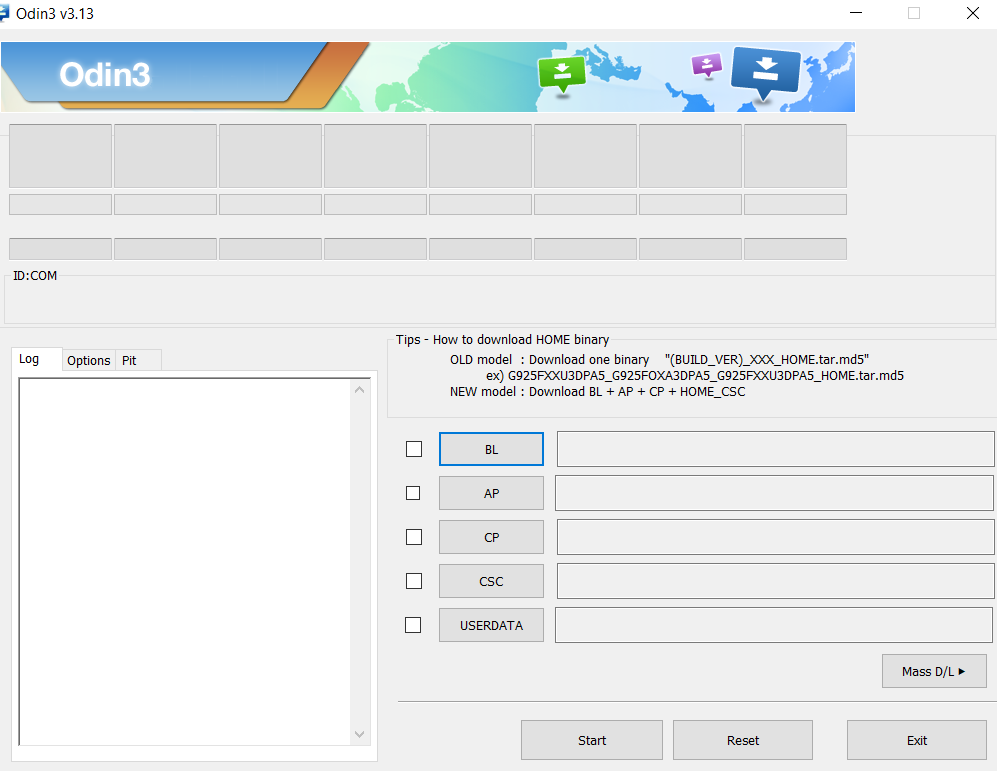 If restarting your phone and wiping does not work, then flashing a stock firmware file is the last resort. If you have flashed a wrong ROM or an incompatible mod, a simple factory reset will not solve the issue because the entire Android firmware is corrupted. The only solution is to flash a firmware to revert everything back to stock. This is the ultimate solution that will unbrick a bricked Galaxy M12 and will fix the boot loop issue. You can flash stock firmware using Odin.
Conclusion
There are a number of reasons why you might brick your phone. Sometimes it is a bug in the system which is quickly resolved with a forced reboot. Other times the reason can be a wrong custom ROM or a corrupted firmware. No matter what, there is a fix for your bricked Galaxy M12.