The LG G3 continues to be the best phone that LG has ever manufactured. It is almost one year old and the LG G4 is just around the corner but this hasn't stopped users from buying it. In fact, LG has reported high sales even 12 months later. This shows how great the phone is and finally, LG is receiving the right attention that it should have had years ago.
If you have forgotten the phone's specifications, here some of the most noticeable ones. The phone comes with a gigantic, phablet-sized 5.5″ screen with a super high QHD resolution, 2 or 3 GB of RAM memory, the fast Snapdragon 801 chipset for ultimate performance and Adreno 330 GPU for the best gaming experience. Lets not forget the awesome 13 MP camera shooter and the decent-sized 3000 mAh battery.
We all know how the Android community works. If a smartphone is popular resulting in millions of sold units, developer support will also be big. And if source codes for the chipset can be obtained, it turns into a dream of a device for every developer. The LG G3 has both of them. It is one of the most popular phones of the year and since it boasts the Snapdragon chipset, the source code is pretty easy to get.
One of the latest creations for the LG G3 is a theme pack for the home screen and launcher. LG has worked very hard on the home screen user interface. The UI was completely redesigned, introducing new, flatter icons which suited the QHD resolution of the phone. But the LG UI is not the cup of tea for everyone. Fortunately, developers haven't let us down once. The latest theme pack allows you to install different popular themes on your phone including Lollipop, Flat and Sense theme. Lets take a look at each of them.
LG G3 Lollipop Theme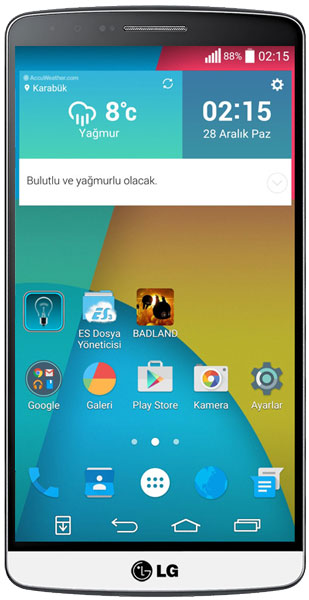 The LG G3 is already enjoy official Lollipop firmware for quite a while. But the firmware introduced a new UI based on LG UI and not stock Android. This theme will turn the current home screen into a Lollipop one installing the Lollipop icon pack, wallpapers and more.
LG G3 Flat Theme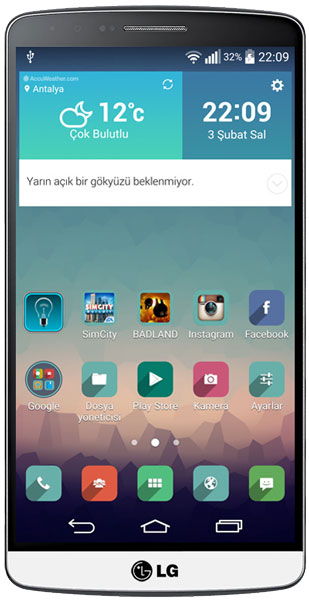 As the name says, this will make the home screen of your LG G3 flat. The UI is simpler and the icon pack gives an interesting feel to it.
LG G3 HTC Sense Theme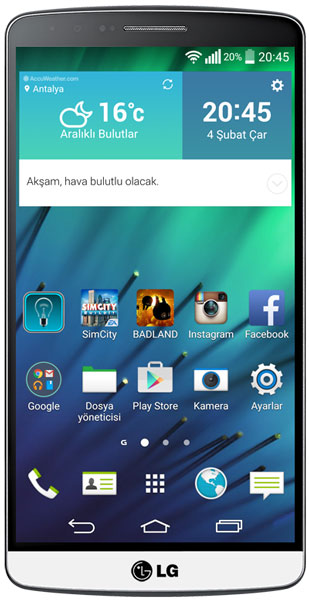 The Sense skin created by HTC is one of the most popular and requested themes for the LG G3. And the developer was nice enough to add it. The HTC Sense theme adds a new icon pack, HTC wallpapers and more.
You can download all of the mentioned themes on the download link here. The files are in the APK form, so it is pretty easy to install them. Just make sure that the "Unknown Sources" option is enabled and you are good to go.