So, you are happy that you have just bought the newly released Google Nexus 6. It is the latest masterpiece released by Google in cooperation with Motorola and has some crazy specifications. It has a huge pixel dense resolution screen, huge battery which makes the phone last for a long time and a fast processor for the ultimate user experience.
Now, you are happy for getting one of the best devices in the world and start using it. It comes with Android 5.0 Lollipop out the box and there are many things to be explored. There's even a cool easter egg. But no matter how feature rich the firmware the Nexus 6 comes with is, you will eventually get bored with it.
Also Read: Improve Nexus 6 Performance By Disabling Data Encryption
You have discovered and tested all the features of the phone and you are getting bored from it. There's nothing more that can keep you entertained. This is the perfect time to root the Nexus 6, install a custom recovery and start flashing some custom ROMs.
Even though Android 5.0 Lollipop firmware of the Nexus 6 has many features, it cannot be compared to a custom ROM. There are so many things that can be done with a custom ROM. You can remove the virtual navigation bar to save space. The Nexus 6 doesn't have hardware buttons and an on-screen navigation bar is the only solution.
They are quite good because you can customize them but they take a big amount of the screen. So removing them is a great idea. And you can easily do so by installing a custom ROM. This was only one of the perks of installing a custom ROM. You also get better performance, better battery life and other improvements.
Best ROMs for the Nexus 6 (Collection)
Euphoria-OS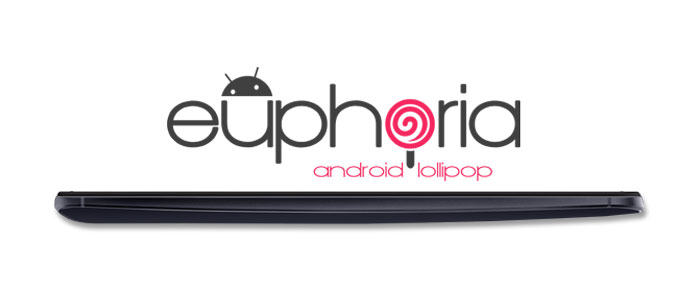 When it comes to Nexus 6 ROMs, Euphoria-OS is the best among all. It is based on the latest version of Google's OS, Android 5.0.2 Lollipop. It is based on stock Nexus 6 firmware but it offers a long list of features and improvements.
Euphoria-OS ROM includes optimizations in many categories like under-the-hood, sound, navigation, security, dialer, MMS and kernel.
The ROM offers a theme engine to install various themes, advanced reboot, status bar brightness control, battery icons options, USB OTG support, AudioFX app and overall better performance.
Download and install Euphoria-OS ROM on Nexus 6 here.
LiquidSmooth ROM Pure Shamu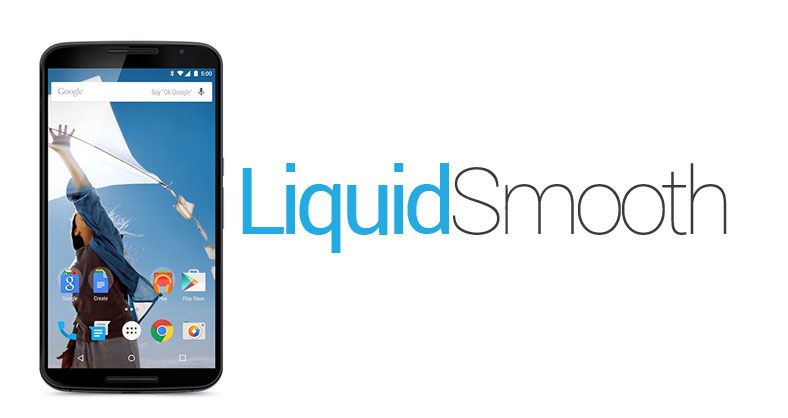 This list cannot be complete without LiquidSmooth. This is probably one of the oldest ROMs in the Android history. It has been available for many years for many devices, flagship and low-end.
It is based on AOSP (Android Open Source Project). It is a modified variant and offers a lightweight ROM with a ton of features and excellent performance.
Some of the features include disabled forced encryption, voltage control, CPU overclocking, Faux Sound, toast animations, call blacklist option, double tap status bar to sleep and more.
Download and install LiquidSmooth ROM on Nexus 6 here.
Also Read: Install Dark Material Theme for Nexus 6 on 5.0 Lollipop
Pure SHAMU
Pure SHAMU, as the name suggests, is based on stock firmware of Nexus 6. The code name of the Nexus 6 is "shamu", so this ROM is a pure variant of the phone.
It aims to stay as close as possible to stock but with new features and options being added everyday. The ROM features a menu called "Pure Settings". From there you can change battery percentage style, volume rocker wake toggle, status bar brightness control, app manager, privacy guard, show or hide the navigation bar.
There are many optimizations under the hood too. The overall performance is faster, battery life is improved, there is a clear all recent apps button and more.
Download and install Pure SHAMU ROM here.