In this article we will be showing some of the best and most popular ROMs for the Samsung Galaxy S6 which offer increased performance and extra added features that the stock firmware does not have. The Samsung Galaxy S6 comes with Android 5.0.2 Lollipop out of the box and Samsung has planned to update the device to Android 5.1.1 Lollipop and later on to Android M. Stock TouchWiz on the Samsung Galaxy S6 offers many features but the performance is not as good as it can be. Custom ROMs will fix this problem. Here are the best custom ROMs for the Samsung Galaxy S6.
AllianceROM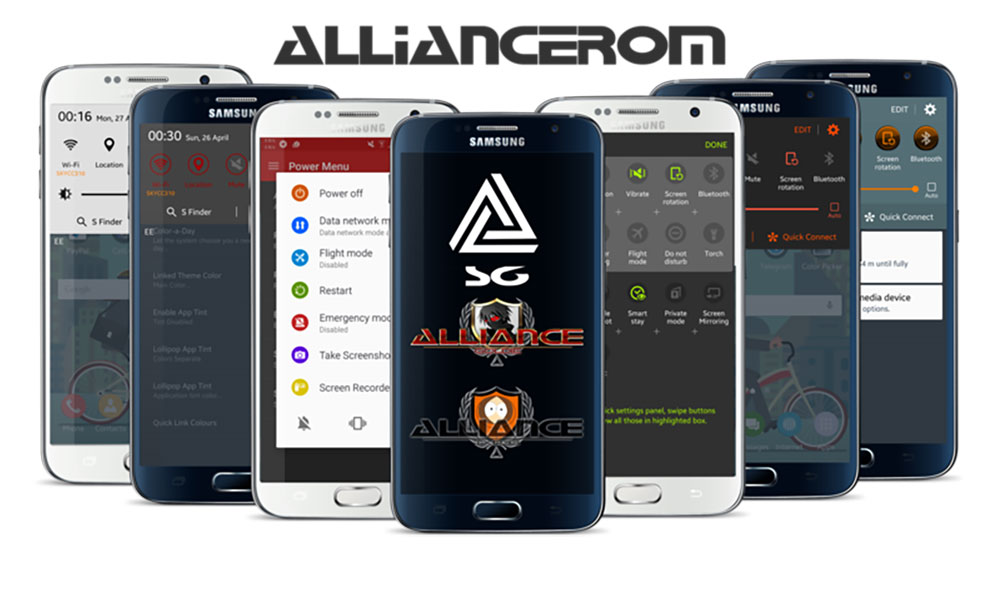 AllianceROM is the ROM that you should try first on your Samsung Galaxy S6 if you have ever owned a Galaxy device in the past. Alliance is one of the most stable and reliable custom ROMs for the Samsung Galaxy S6. The performance is fast and system optimizations allow the phone to last longer on a single charge.
AllianceROM is based on stock Android 5.0.2 TouchWiz firmware. It is rooted and deodexed. The Aroma Installer has options to remove Google or Samsung bloatware and many CyanogenMod features are included.
Download AllianceROM for Samsung Galaxy S6 SM-G920F
It is one of the best ROMs at the moment for this device.
XtreStoLite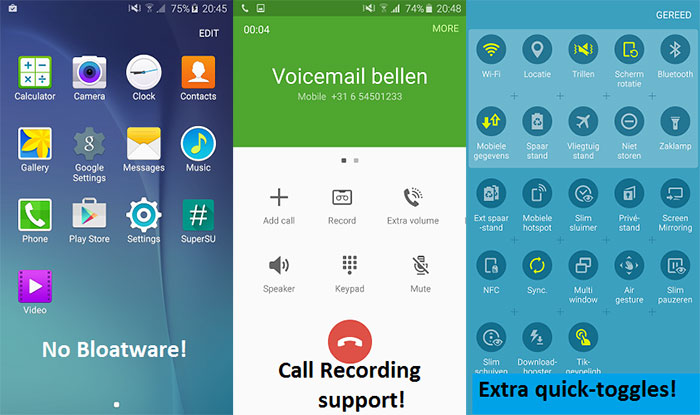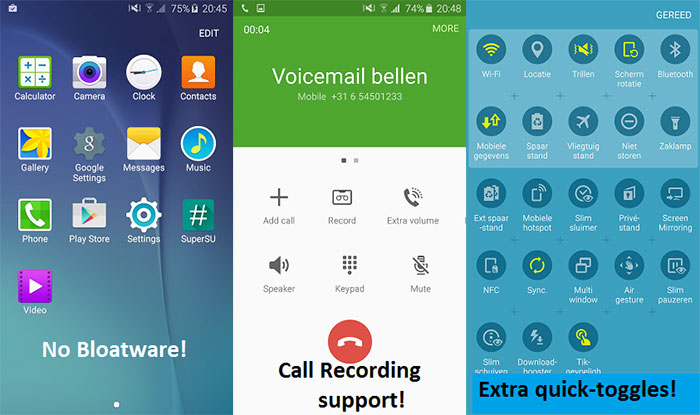 XtreStoLite is the lightest custom ROM for the Samsung Galaxy S6 SM-G920F. Samsung includes a painful list of bloat applications and bloatware which might be useful in certain cases but for most of the users they are practically useless. A stock Samsung Galaxy S6 firmware is more than 1.5 GB in size whereas XtreStoLite is only 514 MB, three times smaller.
The ROM works on the Samsung Galaxy S6 as well as Samsung Galaxy S6 edge (SM-G920F, SM-925F). The ROM is deodexed and full of mods. RAM memory usage is low, there is call recording option enabled and TouchWiz launcher can be sorted alphabetically.
Download XtreStoLite ROM for Samsung Galaxy S6
AxisM GodMode
AxisM ROM is all about optimization, performance and customization. The ROM features Aroma Installer, Ext4+Ext2 file system and KNOX is removed. There is call recording option, fast boot and shutdown, auto ambient display and disabled scrolling cache.
There are a plethora of options and tweaks. The battery icon can be completely customized by changing the color and text size. The ROM comes with Pie Controls and new navigation bar.
Download AxisM GodMode for Samsung Galaxy S6
These are some of the best ROMs for the Samsung Galaxy S6. Which one do you like the most? If you have any recommendations, let us know below!