Battery cases are very useful accessories for smartphones. They are basically cases with an extra battery inside. Can it go better than having a case and a bigger battery without adding too much bulk to the phone?
Logitech announced its new battery case for the Samsung Galaxy S5 and Apple iPhone 5 and 5s. But this is not just a normal battery case like other companies offer.
Also Read: Do Android Phones Bend? Galaxy S5, Note 3, HTC One M8, Nokia Bend Test
It is much tougher and durable than other cases and can protect your phone from concrete drops. The case is Military Drop Standard (MIL-STD 810G) certified which means it is more durable than any other case out there.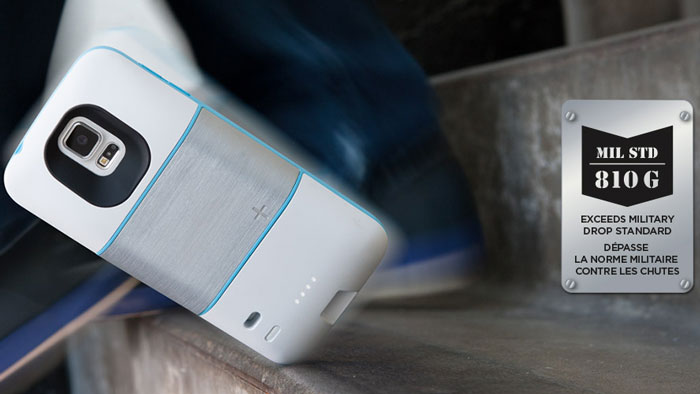 Tests made by Logitech have confirmed that the case can protect the phone from concrete drops up to 1.2 meters. So, if you accidentally drop the phone, it will not get scratched or cracked.
Logitech protection [+] power, as the case is called, has a 2,300 mAh battery inside for the Samsung Galaxy S5 and 1,800 mAh battery for the iPhone 5 and 5s. So you get better protection and longer lasting battery life.
One downside of the case is that it isn't IP certified so it isn't dust or water proof. This might not be a problem for the iPhone 5 and 5s but for Galaxy S5 users it can be a deal breaker since the phone is IP67 certified, dust proof and water-resistant.
Also Read: How Good iPhone 6 & 6 Plus Battery Life Actually Is
If you want Logitech protection [+] power battery case for your Galaxy S5 or iPhone 5 and 5s, go to Logitech site. One thing to note is that the case costs $99, more than what you would pay for a normal battery case.