Are you loving the new Android 5.0 Lollipop update and can't wait for the official release? Google has really made the right thing this time with Lollipop. The beautiful Material Design and all software features make Android 5.0 stand out from other mobile operating systems.
Unlike KitKat update where only a few limited devices like Nexus and GPE phones were supported, Lollipop will land to a huge amount of phones before the end of this year. Along Nexus and GPE devices, the update will also land on the Samsung Galaxy Note 4, Galaxy S5, HTC One M8, Sony Xperia Z3 and basically all Motorola phones.
Also Read: Download 5.0 Lollipop Google Play Music, Messenger, Drive, Fit
Lollipop is considered as one of the biggest Android updates. It features a completely redesigned user interface, Project Volta for ultimate long battery life and a ton of other features that make Lollipop the best update ever yet.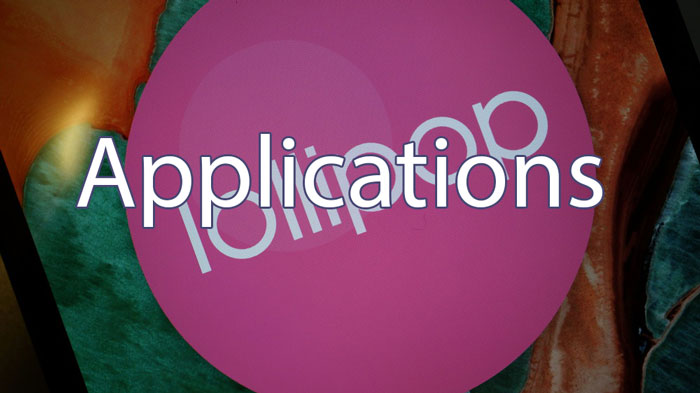 If you own an Android smartphone and can't wait for the update on land to your device, you can download the ultimate Android 5.0 Lollipop pack. This pack includes everything that you will ever want from Lollipop.
You can download all possible applications which have been extracted from the system dump:
Google Home Launcher with Material Design
Google Play Services 5.0
Google Search (Velvet) APK
Chrome
Private Apps
Android 5.0 Keyboard
Wallpapers
The pack also contains fonts, ringtones and alarms, boot and shut down animations.
Here are a few other apps that are fully working:
Google Home
Google Now
Keyboard
Camera
YouTube
Play music
Play Services
Search
Sound search
Gmail
Clock
All the apps mentioned above have full Material Design layout for you to enjoy.
Also Read: Sensor Sense v3.0.3 APK With Material Design Download and Install
Download Android 5.0 Lollipop apps, wallpapers and more: link