Samsung is going on the right track as it is rolling out the Android Lollipop update to other countries. Do not get too excited though. The update that Samsung has rolled out is still only for the Samsung Galaxy S5 SM-G900F variant.
This time, the update has reached the United Kingdom (UK), a country where the Samsung Galaxy S5 is one of the best-selling devices, so all users living there will be happy to learn that their devices will be updated to the latest version of Google's own operating system.
Also Read: Install CyanogenMod 12 Nightly Official ROM on Galaxy S5
Samsung has already released Android 5.0 Lollipop Touchwiz firmware on many countries including Spain, Malaysia and South Korea. South Korea applies for the SM-G900K variant so that doesn't count, because the UK update is for the SM-900F.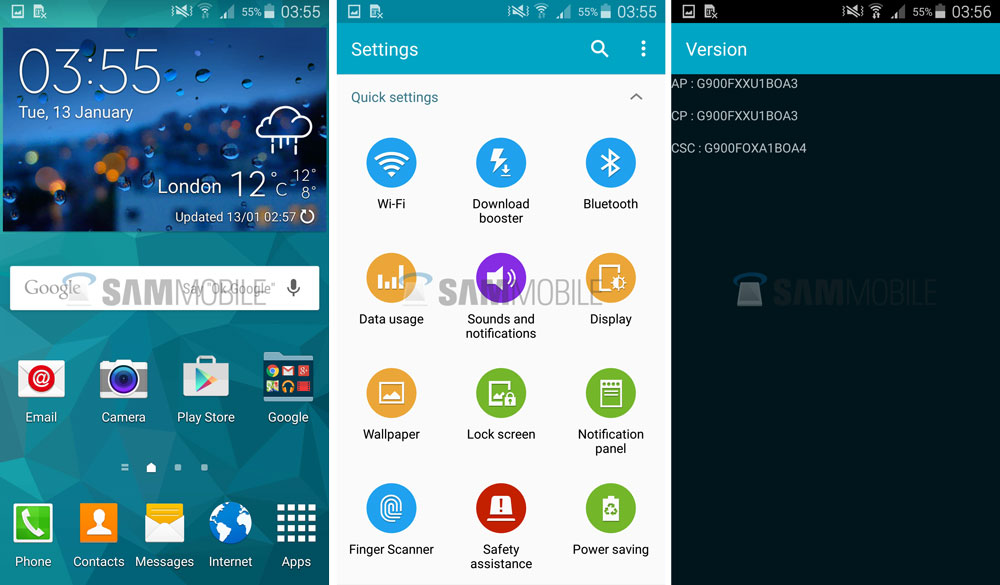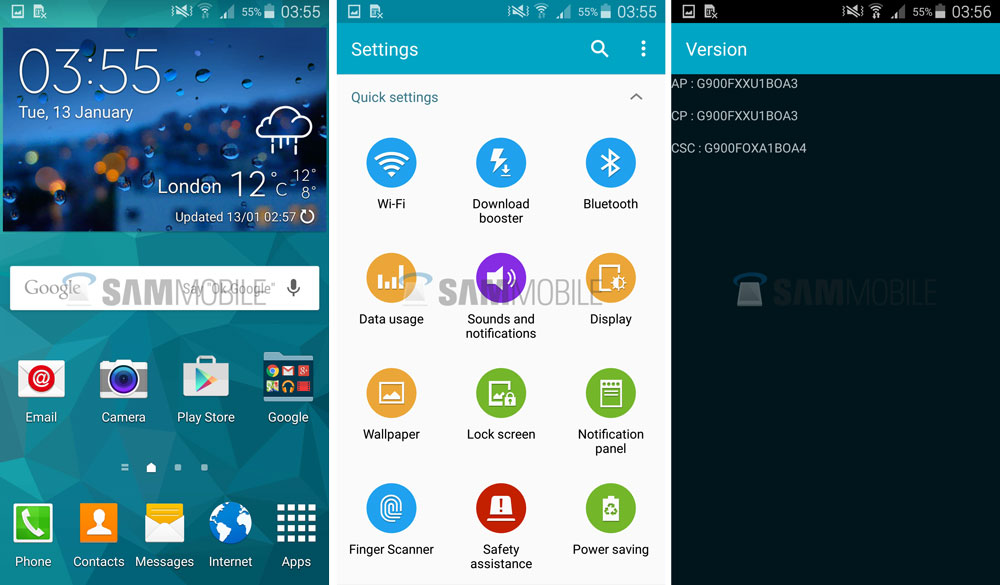 Even though Samsung has officially rolled out Android Lollipop firmware for its flagship device, that doesn't mean that it is available for all units all around the world. Samsung releases updates regionally, so a country can get it while another one will not.
Samsung Galaxy S5 users in the UK are the lucky people now. The Lollipop firmware can be obtained through three ways: Over-The-Air update (OTA), using KIES software and installing tar.md5 file using Odin.
The first two ways are official methods, recommended by Samsung. To update through OTA, go to Settings > About Phone > Software Updates and install the new firmware. For the second method, you have to download KIES program, connect your phone to your PC, open the program and tap on "Update".
The good thing about installing Lollipop firmware using KIES is that you can install it on your phone not only in the UK, but also on other countries, so you can be in Africa, Asia, America, Australia and still update for as long as you have the correct model number.
How to install G900FXXU1BOA3 Lollipop Firmware on Galaxy S5 SM-G900F
Getting prepared
Make sure that the battery level is at least above 50%
Enable USB Debugging: link
Install USB drivers: download
Download
Also Read: How To Increase Galaxy S5 WiFi Signal Strength
Download Odin3 v3.09 RAR file and extract it.
Download the firmware and extract it too. You will get a tar.md5 file.
Connect your phone to your PC.
Turn off your phone and go to Recovery Mode. To do so, press and hold the Volume Up , Home and Power buttons at the same time.
Wipe data and factory reset.
Turn off your phone and go to Download Mode. To do so, press and hold the Volume Down, Home and Power buttons at the same time.
Press Volume Up button to confirm.
Now open Odin program.
Select AP and choose the tar.md5 file.
Make sure that Auto Reboot and F. Reset Time are checked while Re-Partition is unchecked.
Click the Start button.