The Nexus 5 is the first device receiving the latest Android update, 4.4.4 KitKat. Android 4.4.3 was released only one month ago and while most of the handsets are still on Android 4.4.2, a new update with version number 4.4.4 has been released.
However, this update is not as big as previous updates and it brings only a fix for the OpenSSL problem which is also known else as HeartBleed bug. Android 4.4.3 on the other hand brought better camera performance, plenty of bug fixes and a redesigned dialer user interface.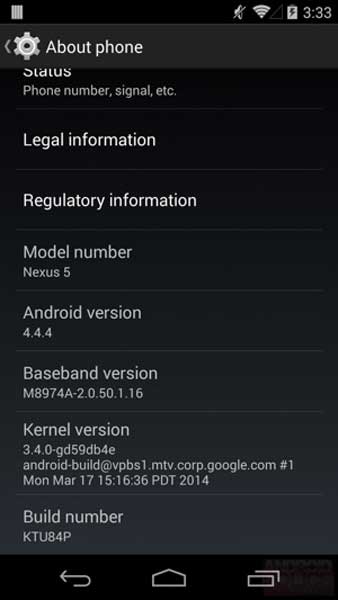 The first device to receive the update is the Nexus 5 via OTA. Other Nexus devices are expected to get Android 4.4.4 very soon because factory images have been released for the Nexus 7, Nexus 10 and Nexus 4. A few days ago Samsung announced that Android 4.4.3 update was almost ready for the Samsung Galaxy S4 and S5.
Considering how minor this update is, Samsung might skip Android 4.4.3 and automatically update its flagship devices to Android 4.4.4 KitKat.