The main idea behind YouTube is users go to the website, or the or mobile app, and watch a video online. This is the perfect scenario that Google wants you to do. However, while it is easy to watch videos online, it is not always the best case. For example, if you are planning to travel somewhere with no WiFi and limited 4G connectivity, you won't be able to watch any videos from YouTube.
4K Video Downloader is an ingenious and simple solution that enables its users, to easily download videos in various formats, be them HD 720p, HD 1080p, 4K, and even 8K, for free.
Downloading videos
The process of getting a video from YouTube to your laptop, tablet, or mobile device, is straightforward.
First, you copy the link of the video that you want to save.
Paste the video URL into the program.
Select the quality of the video
Tap on the download button.
The video will quickly be downloaded on your computer.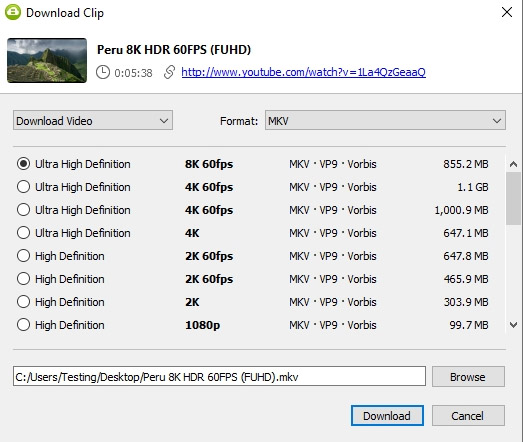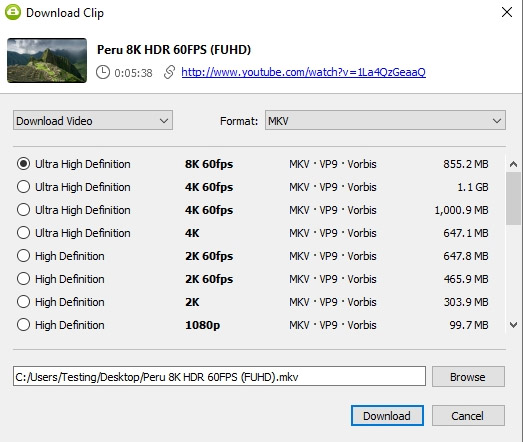 You can also check out the detailed how-to guide from the video downloader site.
You'll now be able to watch your selected videos from anywhere you want and most importantly and at any time, especially when you are offline.
All the features
There are a number of other features from the program. You can download entire playlists or the whole content of a channel, in high quality, and in your preferred video and audio format. You are basically unlimited in your choice of what to download and at what size. YouTube Mix videos, Watch Later one, Liked videos and private YouTube playlists, as well as download automatically new videos from favorite YouTube.
Alongside your YouTube downloads, you can also download annotations and subtitles for each individual video. Save them in SRT format and choose from a collection of over 50 languages. But 4K Video Downloader is not limited just to YouTube videos, it can easily save videos and audio from other video services such as Vimeo, TikTok, SoundCloud, Flickr, Facebook, Instagram, DailyMotion, Likee, Tumblr, Twitch, and YouTube Gaming (for streams).
You can download private YouTube videos and playlists you've got access to and view them without the need to sign in. 4K Video Downloader supports stereoscopic 3D videos, which you can download in different formats such as MP4, MKV, FLV, 3GP to name a few. Readily accessible to your monitor or TV.
For an even greater emersion, try 360° videos to experience a mind-blowing VR experience as many times as you want, without interruptions or speed inconsistencies, in any of your personal devices. Bypass geo-restrictions and watch videos that were blocked in your region. Set up a connection through a proxy and easily download blocked videos from YouTube and other sites.
Lastly, you can activate "Smart Mode", which applies preferable settings to all your future downloads.
Conclusion
To conclude, 4K Video Downloader is a platform that takes care of your video and audio downloads, at superb qualities, and without any hassle or complicated procedure. It simply works every time you use it, with no hassle.