Here are ten tips and tricks about the Galaxy S5 that will help you to make the most of the device. The Samsung Galaxy S5 is an amazing phone. It has everything that a user can require from a modern smart phone. It is fast, quick, responsive, has an amazing display and packs a bunch of new features. Here are some tips that you might not know about it.
Disable S Voice For Better Response
S Voice in a virtual assistant from Samsung that is designed to help you accomplish tasks faster. Yet, there is already a similar app on the GS5 which is called Google Now. Google Now is integrated with many Google apps so it works better than S Voice most of the time. Also, when pressing the Home button to quit from an app, there is a little delay.
This happens because the device is waiting for a second click to launch S Voice. So disabling S Voice makes the Home button response faster. To disable it, open S Voice, go to app's option panel and uncheck "Open Via The Home Key" option.
Change Settings Layout
The Settings menu has been completely redesigned. The icons have been changed as well as the way they are displayed. On the S5, you have two options to choose from how you want Settings options to be displayed. At the top-right corner of the screen, you will see three dots. Click them and you can choose List view which will arrange all  options in a list and Tab view, which will arrange options in different tabs, making it easier to find a specific setting.
Hardware Keys Shortcuts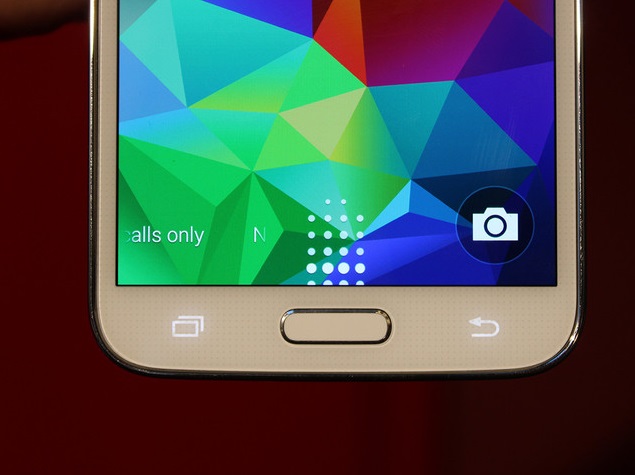 Samsung has replaced the Menu button with Multitasking button. Now, you don't have to long press the Home button to view Recent Apps. Now, when you long press the Home key, Google Now automatically launches.  When you long pres the Multitasking key the Menu panel will open and pressing the Back key will activate Multi Window.
Using Phone with Gloves
If you live in a cold place where you always wear gloves, you may find it annoying struggling in order to get your phone work with gloves. The Galaxy S5 screen however, is really sensitive. You can enable the option in the Settings menu to make the phone work with gloves too.  To increase the sensitivity, go to Settings > Display and enable the option called "Increase Touch Sensitivity"
Hide Apps from App Drawer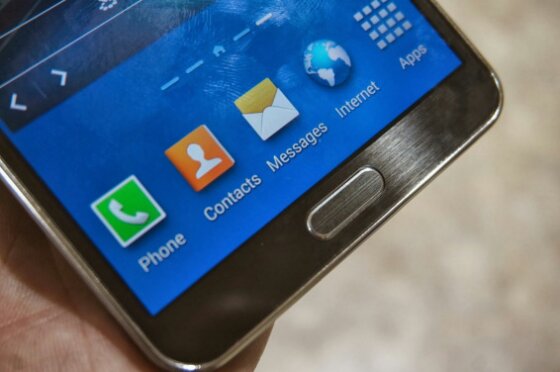 Are there any apps that you want to temporary "delete" or hide. If that is so, you can hide whatever app you want from the App drawer. Simply press the Menu button, tap on "Hide Apps" and then you can select every program you want to hide. This will not remove the icon from the Home Screen so make sure to remove it from there too. To make them appear again, tap Show Hidden apps and select the programs you want to unhide.
Blocking Mode
Is someone disturbing you and calling in the middle of the night? You can block their number and you will never receive e call or message from them. To block a specific number, go to Settings > Blocking Mode and enable the switch activates this feature. From this menu, you can enter any number you want to block.
One Single Handed Operation
The Galaxy S5 has a huge 5.1″ screen and not everyone is able to use it with only one hand. Fortunately, you can enable One Single Operation feature which basically makes every window smaller, making it easy to use with one hand. To enable it, go to Settings > One Handed Operation and check it. Now, swipe from left to the middle of screen and then swipe back again quickly. This will activate the feature and will make the window smaller.
Shortcuts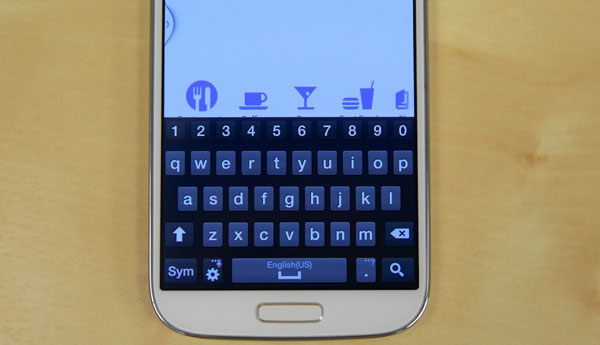 If you are tired from writing the same long email address over and over again, there is good news for you. The S5 keyboard now supports shortcuts. What this means is that if you long press a number on the keyboard, it will automatically show a text that you have enabled as shortcut. Go to Keyboard settings > Shortcuts and select a number. Then, type whatever you want. Now, go back to keyboard and long press the number you selected. The text you wrote previously will be automatically inserted.
ToolBox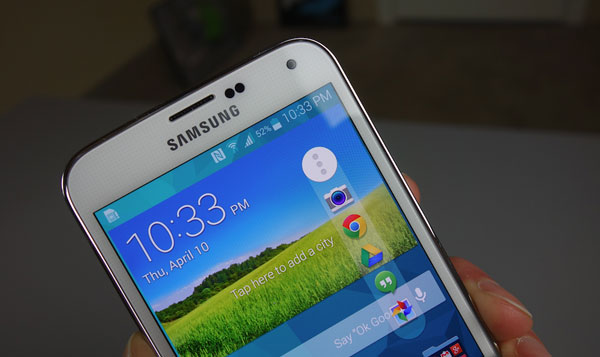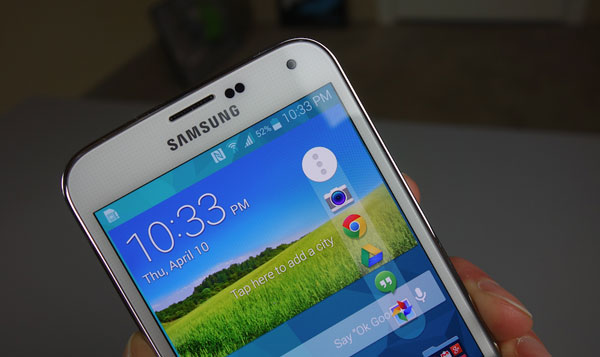 ToolBox is a cool feature which allows you to open different apps without having to go to the Home Screen or App drawer. Toolbox displays a little white circle which when pressed, will expand showing a list of apps that you want to open. After you are done with it, long press the circle and remove it. To customize it, go to Settings > Toolbox and there you can choose the apps you want to be displayed.
Disable My Magazine
My Magazine is an app like Blinkfeed. It shows the latest news and information from all over the world. However, many people don't like this app and the bad new is that it cannot be installed. Yet, if you want, you can disable it. To do so, pinch out while in the Home Screen and press Home Screen Settings. There is an option named "My Magazine". Unchecking it will disable the app.